Our Faculty
  Sravani Alluri, MBBS
  Assistant Professor

 

 

  Syeda Asad, MD
  Assistant Professor

 

 

  Stephanie Ellwood, DO
  Assistant Professor

 

 

 

 

  Christopher Haymaker, PhD
  Assistant Professor

 

 

  Andrew Luciano, MD
  Assistant Professor

  William Nettleton, MD, MPH
  Assistant Professor

 

 

  Lauren Piper, DO
  Assistant Professor

 

 

  Steven Pollens, MD
  Assistant Professor

 

 

  Jerome Pomeranz, MD
  Assistant Professor

 

 

  Kristi VanDerKolk, MD
  Assistant Professor

 

 
Our Program Coordinator

  Megan Rhodes
  megan.rhodes@med.wmich.edu
  "I love learning the unique stories, passions and goals of each member of the WMed
  Family Medicine Residency in Kalamazoo. We support, encourage, and care for each
  member of our work family."
Our Administrative Assistant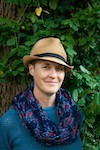 Erica Dodde
 ericanoelle.dodde@med.wmich.edu
 "I enjoy working with residents from all over the world who've come to Kalamazoo  to help patients from all over West Michigan."