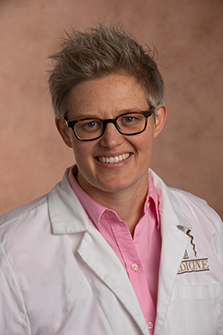 Welcome from the Program Director
Thank you for virtually visiting us! Please take some time to explore our website and learn more about our program. Do not hesitate to reach out if you have questions about joining our team!
Our Vision (What We Aspire To)
To advance health equity by contributing to an adequate supply of excellent Family Physicians.
Our Mission (Why We Exist)
To prepare and equip Family Medicine Residents to provide a lifetime of compassionate, comprehensive, culturally competent and evidence-based clinical care to patients and their families
Our Aims (How to Achieve the Mission)
Recruit high quality residents dedicated to the practice of Family Medicine
Train residents who are: 

Prepared to pass the American Board of Family Medicine Certification Examination
Competent in the evidence-based practice of the full spectrum of Family Medicine
Successful in the professional position of their choice
Compassionate and culturally competent
Capable of maintaining their personal wellness
Our Clinical Practice 
Our continuity clinic is based at WMed Health's Crosstown Parkway campus. 

We provide care to a diverse population of children and adults.
Our inpatient Family Medicine Service is led by our Kalamazoo faculty at Bronson Methodist Hospital, a community-based hospital.

We provide inpatient care to our continuity clinic patients.

Our specialty services include:

A Maternity Care Clinic that supports complete care of women through all stages of their pregnancy as well as their newborn infant.
Medically Managed Weight Loss