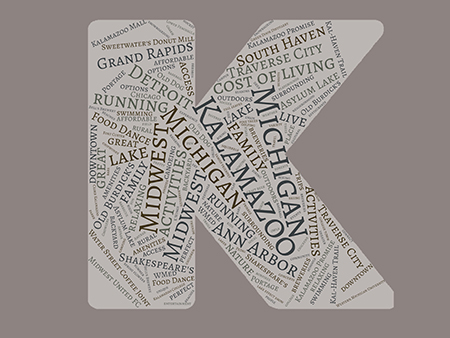 Kalamazoo is a welcoming Midwest town that boasts a big-city feel halfway between Chicago and Detroit. Here are a few fun facts about the city we love:
The city is located precisely at 42.2917° N, 85.5872° W, with a population of 76,545. It was founded in 1831 by Titus Bronson.
Kalamazoo is the home of the Kalamazoo Promise and the community is a major international pharmaceutical and life sciences center, and the original home of the Upjohn Co., Stryker Corp, Gibson Guitars, and Checker Motors.
You're just a 40-minute drive away from Lake Michigan and there are ample opportunities for outdoor fun, not to mention a bustling craft beer scene and exciting nightlife.
For more information, check out our Living in Kalamazoo page. 
Why We Love Kalamazoo
Take a look at all of the reasons why our faculty, staff, and residents (current and alumni), are happy to call Kalamazoo home.