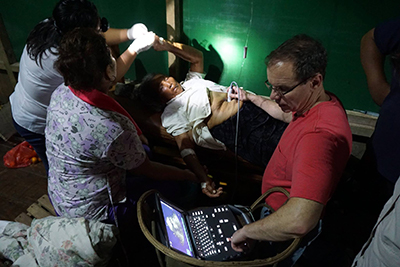 Global and Public Health Distinction at WMed is a longitudinal elective co-curricular program in which eligible students may enroll in addition to their medical education.
As a multidisciplinary field, public health incorporates numerous disciplines, including but not limited to global health. Global health similarly places priority on improving health and achieving health equity for people across the world with an emphasis on population-based prevention while also embracing individual curative and rehabilitative clinical care. Global and Public Health Distinction was created and developed to provide our students with additional training throughout their time at the medical school with the goal of adopting such tenants into practice, to provide equitable and thoughtful care to individuals, communities, and populations with an understanding that public health is fundamental to medicine and to combating morbidity and mortality from altering perspectives.
Application Process / Eligibility
Students in good academic standing are eligible to apply at any point prior to the end of their third year at WMed. The application process includes the submission of the Intent to Participate Form. Students who need to withdraw from the program may re-apply at any time. 
Requirements
In order to receive a distinction in Global and Public Health, students must complete five of the following seven requirements:
Completion of the global health elective series GLOH 7111 - Global Health Initiative.
Participation in a global health equity project 
Participation in a global health equity project will consist of planning and executing a new or existing global health equity project. Global health equity projects must focus on developing a partnership with a local organization with the goal of creating a lasting and sustainable health benefit for the community. 
Completion of online coursework
Participation in at least 10 Global Health Grand Rounds
Completion of social determinants of health elective series MEHL 7511 - Systematic Evaluation of Health Inequity
Participation in a local public health project
Presentation of a global and/or public health project
Successful Completion of the Program
Upon successful completion of the program, students will be awarded a certificate of distinction in global and public health. This distinction will be outlined in the student's Medical Student Performance Evaluation, noted in the graduation program, and presentation of this certificate will take place at an annual awards ceremony.