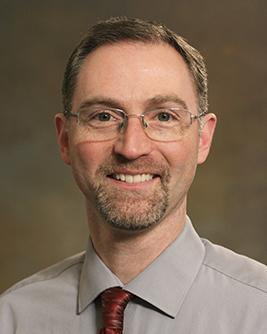 Welcome from the Fellowship Director
In the Department of Family and Community Medicine, we offer an ACGME-accredited, one-year fellowship in Hospice and Palliative Medicine for up to two fellows per year.
Applicants must meet the prerequisites for training that are specific to hospice and palliative medicine. Prior to appointment in a program, fellows must have completed an ACGME - or American Osteopathic Association (AOA) - accredited program in child neurology, family medicine, internal medicine, pediatrics, physical medicine and rehabilitation, or neurology; or at least three clinical years in an ACGME - or AOA - accredited graduate educational program in one of the following specialties: anesthesiology, emergency medicine, obstetrics and gynecology, psychiatry, radiation oncology, radiology, or surgery.
We welcome candidates who are eager to provide high quality compassionate care for seriously ill patients and their families. Our friendly faculty and interdisciplinary team of professionals provide a well-rounded and personalized educational experience. Mentoring fosters development of crucial abilities such as communication, prognostication, counseling, and pain and symptom management, as well as professional development.
The fellowship training includes extensive inpatient palliative care consultation experience at two hospitals, as well as considerable inpatient and home hospice experience in diverse settings. Fellows fully participate in regular Interdisciplinary Team rounds throughout the continuum of care, including involvement with APPs, chaplains, and social workers. There are two outpatient clinic options and a LTACH for longitudinal care experiences. Local collaboration for geriatrics and pediatrics, as well as electives such as clinical ethics, make this a full, well-rounded clinical experience.
Teaching opportunities abound, as the consult services regularly have rotating medical students and residents. Weekly teaching conferences and case presentations occur in collaboration with the two other HPM fellowship programs in Southwest Michigan (Trinity and Corewell in Grand Rapids). We encourage fellows to conduct or participate in research and/or quality improvement projects through Western Michigan University and CentricaCare Navigators. Funding is provided for continuing education, books and subscriptions and attendance at a national conference. Wellness resources are available to promote resiliency.