At WMed, we are committed to living our Values in Action and improving our culture as we continue to grow.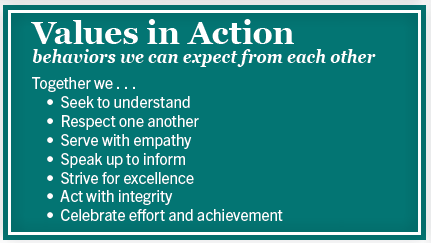 We seek to create an inspiring environment to learn, teach, and work that embodies our values AND to promote a climate of cultural and psychological safety, equity, diversity, inclusiveness, cultural humility, engagement, trust, accountability, recognition, wellness, belonging, and cohesion.
Read on below to learn more about our current Culture Initiatives at WMed. If you have questions or want to receive calendar invites to any events, please email culture@med.wmich.edu. Events are also listed and hyperlinked in the Pulse calendar.