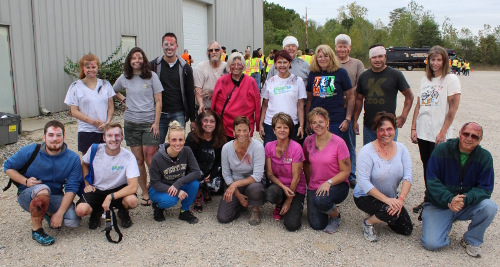 At WMed, our standardized patients are part-time employees trained to portray the roles of patients, family members or others during an array of exercises that allow students to hone their physical exam, history-taking and communication skills.
Our standardized patients represent a diverse group who strive to help our students succeed by being excellent listeners and focusing on the educational goals of the numerous scenarios that are presented during training for our future physicians in the medical school's 24,000 square-foot Simulation Center. 
While it is helpful for our standardized patients to have had prior contact with doctors, nurse practitioners, physician assistants, pharmacists, physical therapists and other health care providers, it is not essential to their role at WMed.
Frequently Asked Questions
For additional questions, please contact Connie Worline, Clinical Director, at 269.337.6133 or constance.worline@wmed.edu, or Amanda Hojnacki, Standardized Patient Coordinator, at 269.337.6156 or amanda.hojnacki@wmed.edu.