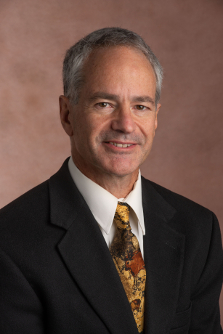 Welcome from the Department Chair
In the Department of Surgery, we provide general surgery and consultations for adults and children. Together, we also serve as teachers and mentors for medical students and residents, taking an active role in training the physicians of tomorrow.
The scope of our practice includes:
Alimentary tract surgery from esophagus to rectum and anus for benign and malignant diseases.
Laparoscopic abdominal surgery.
Gall bladder and complex biliary tract and ductal surgery, including the liver and pancreas. 
Hernia repair of the diaphragm, abdominal wall, and groin.
Breast and endocrine surgery, including the thyroid, parathyroid, and adrenal glands.
Skin lesions, including cancer and melanoma. 
Complex wounds.
Comprehensive care of the amputee, including osteomyoplastic reconstruction and revision surgery.
Vasectomy. 
Upper and lower gastrointestinal diagnostic endoscopy.
Minimally invasive surgery of the foregut, including Nissen fundoplication, Heller myotomy and hiatal hernia repair.
All common general surgery procedures. 
We provide in-office procedures in our Surgery Clinic, including biopsy and excision of skin lesions, and ultrasound-guided biopsy of the skin, thyroid, and breast. Our team includes four faculty physicians employed by the medical school and more than 30 community physicians who participate in our teaching and research programs.
Our clinic, located at the medical school's Oakland Drive Campus, provides a patient-centered experience with expert care. We accept the majority of medical plans and are readily available to serve all patients with a surgical need. Together, our team sees approximately 3,000 patients annually for consultation, surgical follow-up, and minor procedures. In addition to our team of physicians, our staff at the Surgery Clinic includes five physician assistants and skilled nurses who work together as a team to meet patient needs. Our physicians provide care for patients at Ascension Borgess Hospital and Bronson Methodist Hospital and work closely with the physicians and staff at the West Michigan Cancer Center.
Our physicians are available for clinical consultations and may be contacted 24 hours a day at 269.337.6101. Office appointments can be scheduled during regular business hours at 269.337.6230.