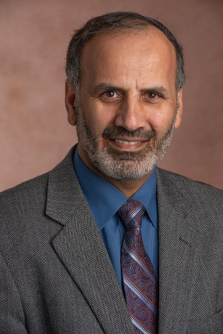 Welcome from the Program Director
As the Program Director of General Surgery, I thank you for taking the opportunity to visit our website, and I hope that you will consider continuing your training as a surgical resident at WMed.
Located in Southwest Michigan, we are affiliated with two major healthcare systems, Ascension Borgess Hospital and Bronson Methodist Hospital (approximately 800 beds combined). We believe our program is unique and will provide you with an excellent surgical education rich in medical knowledge and operative skills. Kalamazoo has a long history of medical training and excellence that dates back to 1946. To learn more about the history of our program and surgical training here, check out this abstract that was recently published in the Annals of Medicine and Surgery.
Our presence as the only medical school in Southwest Michigan exposes our students and residents to a very impressive diversity of surgical conditions, ranging from simple to complex diseases, and from basic to advanced surgical procedures. Additionally, our residents enjoy the availability of the state-of-the-art simulation center, Xi robotic teaching, and operating rooms.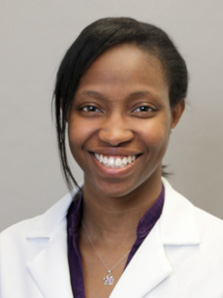 Building upon these resources, we have developed a strong educational program that includes morbidity and mortality conferences, multidisciplinary conferences, SCORE curriculum lectures, teaching attending rounds, grand rounds, journal club, quality Improvement, patient safety curriculum, oral board exam review, and ABSITE-oriented quiz review based on both SCORE and M&M cases.
A recent study from our program on ABSITE performance and its relationship to SCORE was published in the Journal of Surgical Education (JSE). It provides highlights on this exam. While the COVID-19 pandemic has impacted educational systems and clinical practice worldwide, we swiftly adjusted during this unprecedented time by transitioning all educational conferences to virtual learning platforms. We published one of the first studies about Virtual Mock Oral Examination (V-MOE) in JSE early in the pandemic. Currently, we offer a hybrid approach to our weekly didactics. Our program also provides excellent hands-on training both in the simulation (animal, cadaver, and dry labs) and operating room environments. 
We believe that research is an integral part of surgical education. Exposure throughout residency helps guide our residents to provide their patients with the best evidence-based medical and surgical care. Our residents enjoy a plentitude of clinical research opportunities within residency that allow them to explore their interests and, with mentoring and program support, almost all of them are able to publish their works. While not mandatory, our program also encourages and supports residents to explore opportunities for formal research experience in their areas of interest in addition to the clinical years of general surgery residency. For more information on additional research and education opportunities, please see the message from our Chair, Robert Sawyer, MD, below.
Over the last four years, the general surgery residency program has expanded and currently is accredited by the ACGME to train five residents per year, with one position designated for the rural track through MIDOCs, a program designed to recruit, train, and retain physicians serving in rural and underserved areas of Michigan. You may learn more about this program here.
Over the last ten years, 75% of our chief residents have gone on to subspecialty training fellowships of their choice, including breast, trauma/critical care, vascular, plastics, colorectal, advanced MIS, and cardiothoracic surgery. The remaining 25% have chosen to practice as general surgeons immediately following graduation. As a graduate of our program, you will have the confidence and competence to operate independently in whatever setting you choose. Despite the COVID-19 pandemic, our 2020-2021 chief residents graduated with an average of 1,250-1,350 cases each, which far exceeds national average and operative requirements established by the ABS and ACGME.
Again, thank you and please do not hesitate to contact us if you have specific questions. You can also read more about our residency program and the Department of Surgery at WMed in a message from our Department Chair, Robert G. Sawyer, MD.