What sets the Pediatrics Residency Program at WMed apart? We asked some of our current residents to answer that question. Take a look at what they had to say.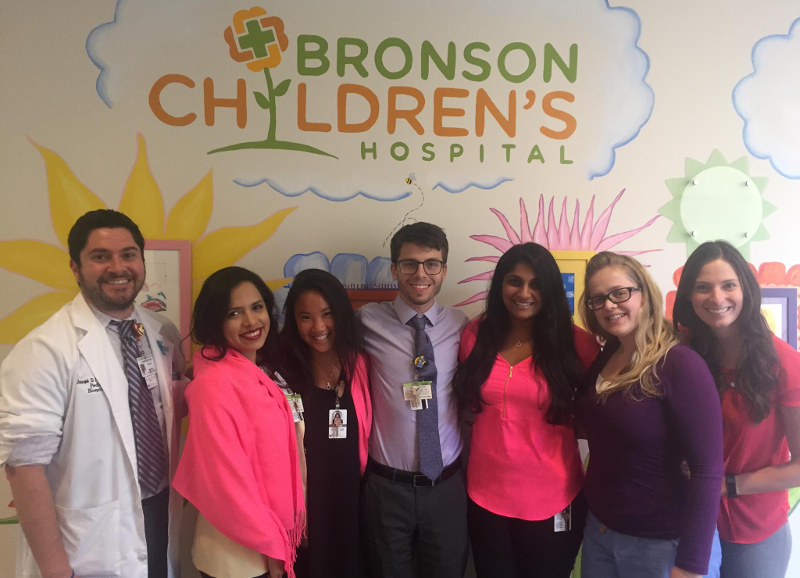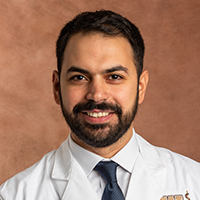 Mohammad Baidoun, MD
Where I grew up: Amman, Jordan
Why I chose WMed: Quality of training and the friendly nature of this program 
Why Kalamazoo?: Nice place to live in with lots to offer! 
Most complex case I've seen at WMed to date: A case of Gorlin syndrome and cardiac fibroma
Future plans (and how I choose this path): Pediatric Cardiology. I love the pathophysiology and the complexity of congenital cardiology!  I was fortunate enough to work with great mentors on multiple research projects on pediatric cardiology.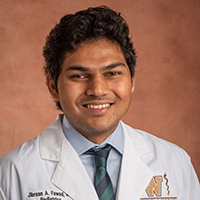 Jibraan Fawad, MD
Where I grew up: Karachi, Pakistan
Why I chose WMed: I enjoyed my interview and connected well with the faculty and residents. The program was also excited to hear that I was trying to couples match with my wife up in Grand Rapids and have been very supportive and understanding.
Why Kalamazoo?: Great people and a lot of things to do around the area. Good food and outdoor activities.
Most complex case I've seen at WMed to date: Autoimmune opsoclonus/myoclonus in the first 2 weeks! (0.18 per million children per year)
Future plans (and how I chose this path): Having pursued 2 years of research prior to matching I grew interested in diarrheal diseases in low-middle income countries. I hope to become a pediatric gastroenterologist in the future and be involved in nutrition and global health related research.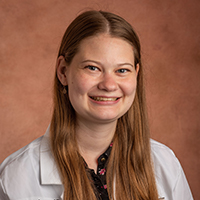 Nicole Fledderman, MD
Where I grew up: Schaumburg, IL
Why I chose WMed: I chose WMed both for medical school and residency because I loved the sense of community at WMed and in the Kalamazoo area. I have definitely gained a second family since moving here starting with my fellow medical students and basic science professors that has since grown to include numerous clinicians and now my fellow pediatrics residents.
Why Kalamazoo?: Ever since I've been here at WMed, I've noticed how philanthropic Kalamazoo is and each year I've been more and more impressed at how supportive the community is. This pandemic has brought all of that to the forefront and it has made me even more excited to be here and continue my residency training here. I have especially loved seeing how the Kalamazoo community has banded together during our current pandemic by creating a Facebook page to support locally owned restaurants. I personally joined another Facebook page dedicated to creating and distributing cloth masks to healthcare workers in the Kalamazoo area during the PPE shortage and was able to sew and donate over 300 masks.
Most complex case I've seen at WMed to date: ITCH E3 ubiquitin ligase deficiency
Future plans (and how I chose this path): As I am part of the MI-Docs program, I am committed to working in a rural or urban underserved area of Michigan for two years after residency in a primary care setting. In exchange, I will receive $75,000 towards repaying my educational loans. After that, I plan to work in either outpatient pediatrics or may pursue a fellowship in developmental behavioral pediatrics as I really enjoy working with children suffering from mental illness and developmental disabilities such as ADHD, autism, and depression.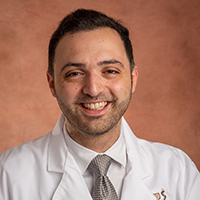 Mohammad Sabobeh, MD
Where I grew up: Amman, Jordan
Why I chose WMed: During my interview, I was drawn to WMed by the faculty and residents and the very warm and kind environment they created.  I felt that it was here where I would progress the most and achieve my goals. 
Why Kalamazoo?: Kalamazoo is a small/medium city and a very calm and peaceful place to live with my family. I like how it is strategically located near big cities such as Chicago and Detroit where I can access major airports and a lot of fun activities!
Most complex case I've seen at WMed to date: During my inpatient rotation with the pediatric hematology oncology service, we encountered a very complicated case of a 3-year-old female with Acute Lymphoblastic Leukemia (ALL) who developed persistent thrombocytopenia not correcting with multiple PLT transfusions and IVIG. She was diagnosed with Veno-occlusive disease, a rare clinical manifestation of some chemotherapies. I was very happy to hear that she recently recovered well and went home.  We love and learn from these little fighters!
Future plans (and how I chose this path): I intend to apply for Pediatrics ICU fellowship to pursue my dream to become a intensivist.  During my years of training in pediatrics, I found I have always enjoyed being in the ICU due to the quick critical thinking, the skillful hands, and the bravery you should have to act precisely to save kids. I am also drawn to and inspired by the amazing resilience of these kids and how a lot of them will recover and have the chance again to lead a healthy life.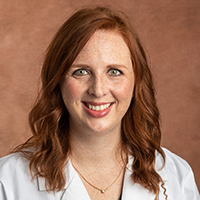 Tahnee Spoden, MD 
Where I grew up: Northern California (Livermore, California)
Why I chose WMed: It was the kind attendings and staff that were eager to help shape me into the physician I hope to become.  Residents were getting the support and education they need to be confident and fulfilled.  I like the smaller sized program which allows individualized learning goals for residents. 
Most interesting case at WMed, so far: Desmoplastic small round cell tumor (rare abdominal)
My future plans: Hematology/oncology because this path provides the perfect mix of acuity and long term care, research, procedure and clinic time.  I am very interested in the multidisciplinary approaches to kids with chronic illnesses and diseases (palliative, psychology, child life). 
What I love about Kalamazoo: Kalamazoo is a smaller city with big city problems and I love working with underserved populations.  There is a good amount of diversity in patient population and disease processes.
Recent Graduates