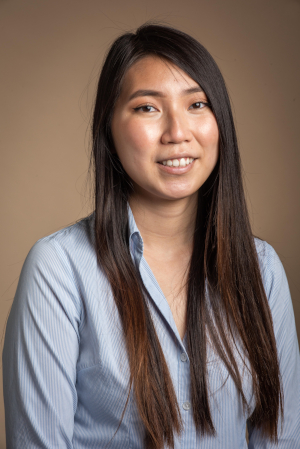 When she reflects on her efforts to make WMed a Skin Smart Campus and how those efforts began, M3 Jess Duong thinks back to an event she attended in early 2022 that was hosted by the National Council on Skin Cancer Prevention (NCSCP).
Duong got the opportunity to attend a panel discussion that day whose participants included Boris Lushniak, MD, MPH, former Acting U.S. Surgeon General and NCSCP co-chair; Henry Lim, MD, president of the American Academy of Dermatology and a world-renowned dermatologist from Detroit who is an internationally recognized expert on diseases of the skin, and Adewole Adamson, MD, MPP, a board-certified dermatologist and assistant professor in the Department of Internal Medicine at the University of Texas at Austin Dell Medical School. They discussed the Skin Smart Campus Initiative and the importance of being advocates for skin health.
"I felt really inspired by those speakers and I wanted to do more here at WMed and in the Kalamazoo community," said Duong, who serves as co-president of the board for the medical school's Dermatology student interest group.
"It's really important for us to talk about skin health and skin screenings here in Kalamazoo," Duong added. "I think a lot of people have a misconception that since there's not a lot of sun here year-round, we're impervious or able to escape the risks of skin cancer but we actually do get a lot of UV exposure here."
In the months after she attended the panel discussion hosted by NCSCP, Duong worked with leaders from Student Life and Well-Being at WMed to pursue the Skin Smart Campus certification. And in November, her efforts were recognized by the NCSCP, which presented the medical school with the Platinum Level Skin Smart Campus Award.
The award recognizes WMed's commitment to ensuring the well-being of the campus community by providing a safe, healthy learning and living environment on and off campus. Along with that, WMed has pledged to keep indoor tanning devices off the campus and out of all affiliated buildings while also promoting skin cancer prevention and UV safety education.
"As a medical school, WMed is a major cornerstone and leader for the community so I really wanted us to take an official stance against practices that promote skin cancer and be strong advocates for educational initiatives and skin-healthy habits," Duong said.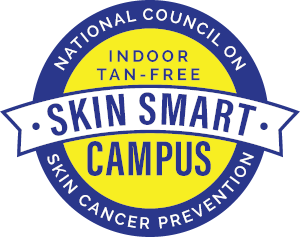 The Indoor Tan-Free Skin Smart Campus Initiative was developed in response to Dr. Lushniak's 2014 U.S. Surgeon General's Call to Action to Prevent Skin Cancer which concluded that there is a strong association between increased risk of skin cancer and indoor tanning use. Numerous studies have found that skin cancer is the most common type of cancer in the United States, and melanoma — the deadliest form of skin cancer — is one of the most common cancers diagnosed among young adults. According to the International Agency for Research on Cancer Working Group, the use of indoor tanning facilities before age 35 increases the risk for melanoma by 75 percent.
As part of her work to make WMed a Skin Smart Campus, Duong created educational content for the medical school's Student Wellness webpage with important information about skin cancer prevention. She is hopeful that the new resource serves to raise awareness and encourage positive change for the WMed community, as well as the wider community.
The webpage is part of a community outreach effort that Duong and M2 Amanda Hunt, co-president of the Dermatology student interest group, have taken on with the assistance of Daniel Stulberg, MD, chair of the medical school's Department of Family and Community Medicine.
In the near future, Duong said the student interest group wants to expand outreach efforts by working with local elementary schools to teach students about skin health and self-love, and participating in free skin spot check clinics for community members.
Dr. Stulberg said the Department of Family and Community Medicine is helping bolster those efforts this spring with a free cancer spot check clinic that will be held in May at the WMed Health Family Medicine-Crosstown Parkway clinic in Kalamazoo. Resident physicians from the Family Medicine residency program, along with WMed students, will be assisting at the clinic.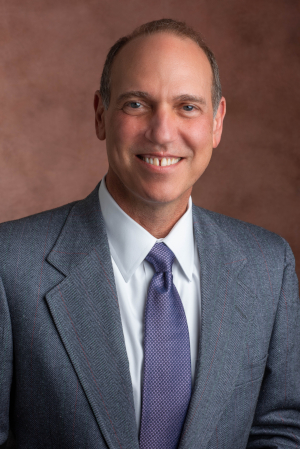 Dr. Stulberg said dermoscopy was recently added as a new service at WMed Health Family Medicine-Crosstown, which will allow him and other providers, including Family Medicine residents, to perform skin spot checks on patients and use polarized light and magnification to assess any suspicious skin lesions and pursue treatment referrals and plans, if needed.
"In May, we will screen individuals in the community for free and if they have a skin spot they are concerned about we can evaluate it, tell them whether it's worrisome, and then refer them to their medical provider or have them come to our practice if they do not have a family physician," Dr. Stulberg said. "Prior to me coming to WMed, we diagnosed many skin cancers and treated or referred folks on to have biopsies and treatments of their skin cancers at clinics in other communities where I've worked. We think we'll be providing a valuable service in May and hope to be able to serve the greater Kalamazoo community."
Dr. Stulberg said the work by Duong to make WMed a Skin Smart Campus is a great way to help educate the medical school community and the broader community about the importance of good skin health and proper safety practices. He also said that training more medical students and residents across specialties must continue to be a focus as only 30 percent of dermatology practices across the U.S. see patients with Medicaid, according to a 2020 study.
"That training is so important because there is a shortage of dermatologists across the country," Dr. Stulberg said. "There are longer waits to be seen and those delays in care can lead to worse outcomes for patients."
As part of the medical school becoming a certified Skin Smart Campus, the National Council on Skin Cancer Prevention awarded two free sunscreen dispensers and a year's worth of sunscreen to WMed. The two dispensers are located on the first floor of the medical school's W.E. Upjohn M.D. Campus in Kalamazoo. Duong said she hopes the dispensers will serve as a tangible reminder to the campus community to take steps to protect their skin while enjoying the outdoors.
"I really hope having the dispensers on campus and having that physical reminder just raises or prompts discussions about skin health and skin cancer because that's something that isn't talked about enough," she said. "I would consider this initiative a success if anyone passes one of the dispensers and it prompts them to think about their skin health."