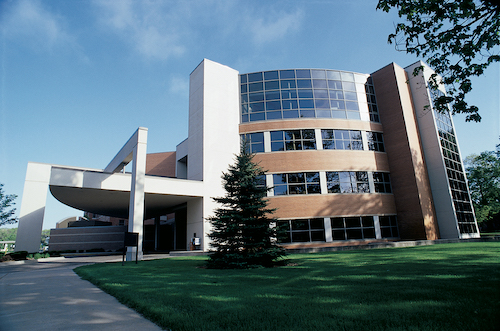 WMed Health Obstetrics and Gynecology offers health care services for women of every age. We provide preventive and specialty care, including surgical treatment of common gynecologic problems. Our providers include board certified Obstetricians and Gynecologists and resident physicians. We accept patients without referrals from a primary care provider, and generally offer appointments for urgent conditions within two days.
We have two locations to serve you. Learn more about each practice and contact us to schedule an appointment.
Services and procedures we provide include:
Preventive well-woman exams
Clinical breast exams
Pap testing
Treatment of abnormal Pap tests
Testing and treatment for sexually transmitted infections
Obstetrical care including preconceptual counseling
Family planning and contraception counseling
Same-day placement of long acting reversible contraception
Infertility counseling
Gynecological surgery including hysterectomy
Treatment of endometriosis
Minimally invasive surgical options, including robotic surgery
Menopause care, including hormone therapy
High-risk obstetrical care
Free, Confidential Pregnancy Testing
WMed Health Obstetrics and Gynecology - Oakland Drive Kalamazoo offers free, confidential pregnancy testing on a walk-in basis. Testing is available from 8 a.m. to 4:30 p.m. Monday through Friday at 1000 Oakland Drive. Patients should check in at the OB/GYN clinic on the first floor. The test takes minutes, and women will leave WMed Health's clinics with information and resources whether the pregnancy test is positive or negative. All testing is confidential and will not be labeled in the patient's chart as pregnancy testing. Patients will receive a paper confirming pregnancy as proof.
Our Location
WMed Health Obstetrics and Gynecology is located at 1000 Oakland Drive on the 1st floor in Kalamazoo, Michigan. Parking is available adjacent to the building. Our practice is a non-smoking environment. We strive to provide a clean environment for our patients.
Fees and Insurance
WMed Health Obstetrics and Gynecology participates with many insurance providers, including Medicaid and Medicaid Health Plans. Before you first visit, check with your insurance company to understand what services will be paid for by your insurance plan. For every appointment, you will need to bring your insurance card(s). Co-pays are due at the time of service and accepted forms of payment are cash, check, MasterCard, Visa, and Discover. If you have questions, our patient financial counselors we are ready to help you. Please call our Billing Department at 269.337.4460.
Our Providers
Resident Physicians