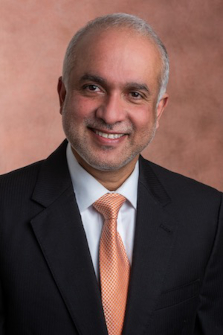 The Department of Medicine strives to achieve excellence in medical education, provide high quality, compassionate, patient-centered health care, advance medicine through discovery and innovation and elevate the health of the community through partnership. 
The department provides the best medical education within the context and setting of outstanding clinical care. We prepare the next generation of medical professionals for successful careers in academic medicine, community-based primary care and tertiary care. We take great pride in being known as the primary talent creator for the region and for providing medical professional talent to underserved areas in Southwest Michigan since 1974. Many current community physicians were trained in our department.  
Our training platform utilizes highly talented core academic physicians and dedicated clinical faculty who work for our hospital partners or are independent community physicians. Our graduate trainees and undergraduate students benefit from their broad and well-rounded educational experience. The department also utilizes the medical school's world-class Simulation Center to enrich the education of the trainees. 
In the Department of Medicine, we emphasize comprehensive, patient-centered care for adults of all ages and from a wide diversity of backgrounds. Through our partnership with the medical school's Department of Pediatric and Adolescent Medicine, our Medicine-Pediatrics physicians provide care to children and adolescents. We are committed to increasing access to health care for patients from a wide range of socioeconomic backgrounds. We also strive to tackle disparities in health care and other issues related to social determinants of health through providing community education, population-based disease management, and preventive health care. We manage patients with active and complex illnesses both in outpatient and inpatient settings. Together, we focus on a team approach to medicine to provide multi-disciplinary care with the support of skilled nurses, a full-time dietician, full-time social workers and on-site behavioral psychologists. 
Our Internal Medicine practice is proud to be nationally recognized as a Patient-Centered Medical Home. Our model of care emphasizes care coordination and communication to best meet the needs of our patients and their families. Through our wide network of clinical faculty along with academic faculty, the department provides medical care in all subspecialties of Internal Medicine. The department is involved in street medicine for the unhoused and various community clinics for people who are indigent. 
We also embrace an active role in the medical school's research programs, including quality improvement initiatives. Both academic and clinical faculty are actively involved in outcome research, translational research tailored to community needs, and discovery and innovation. Our department has access to WMed's Innovation Center, a 69,000-square-foot incubator and co-working space to facilitate discovery and paths to commercialization.   
We invite you to come and explore the opportunities for patient care and medical education in Kalamazoo. Come learn with us, practice and learn with joy, and be a part of our family.