The White Coat Ceremony is a time-honored tradition at WMed and a heartwarming rite of passage for our first-year medical students as they embark on their education and goal of becoming physicians. Students entering medical school aspire to become worthy of their white coat. For them, it symbolizes a standard of professionalism, compassion, and caring, as well as an emblem of trust they must earn from their patients.
Becoming a White Coat sponsor is particularly rewarding because you will create a bond and help to inspire a student entering WMed. Sponsor donations allow each medical student to receive their first white coat, along with a stethoscope, tuning fork, reflex hammer, personal protective equipment, and apparel needed for their coursework and clinical applications.
As a special added touch, you will also have the opportunity to write a note of congratulations that will be placed inside the pocket of your sponsored student's white coat. Following the White Coat Ceremony, the student will receive your words of encouragement.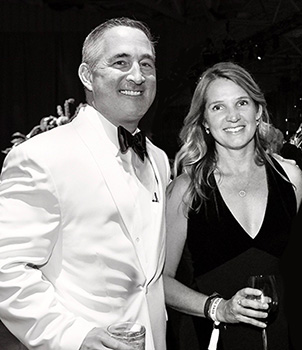 Become a White Coat Sponsor
Starting at $500, many sponsorship levels are available to alumni, parents, corporate partners, WMed faculty and employees, foundations, and members of the community. Please consider making the gift of a White Coat Sponsorship now through the link below.
$10,000 - Platinum Sponsorship to Support 20 Students
$5,000 - Gold Sponsorship to Support 10 Students
$2,500 - Silver Sponsorship to Support 5 Students
$1,500 - Bronze Sponsorship to Support 3 Students
$1,000 - Copper Sponsorship to Support 2 Students
$500 - Classic Sponsorship to Support 1 Student

Or you can send your check payable to: WMU Homer Stryker M.D. School of Medicine to: Gift Processing 1903 West Michigan Avenue, Kalamazoo, MI 49008-5403. Please write, "White Coat Sponsor" in the memo section of your check.
White Coat Sponsors 2023
Thank you to our 2023 sponsors for supporting medical students in the Class of 2027. Your commitment and dedication to the success of our future physicians is to be recognized and commented. Click here here to see the list of sponsors.
MD Class of 2027 White Coat Ceremony
If you weren't able to join us for the MD Class of 2027 White Coat Ceremony on Friday, September 8, 2023, a full video of the event is available on the WMed YouTube channel or you can take a look at more than 400 photos from the festivities on the WMed Flickr webpage.