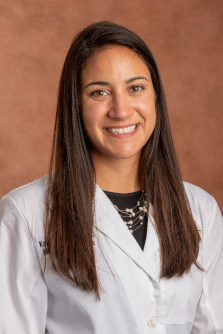 Message from the Med-Peds Co-Chiefs
Hello and welcome! This is Kathleen and Naveen, and we are the current chiefs of the Med-Peds program here at WMed. We would like to thank you for taking the time to learn about our program. Our residents come from all walks of life and regions of the world. Although we chose WMed for various reasons, we all agree that WMed has become our second family.
I (Kathleen) am from Michigan originally, so when choosing a residency program, WMED was an easy decision for me. Michigan is a desirable location for its wealth of natural beauty; with Lake Michigan, the Kal-Haven Trail, and Sand Dunes within a short drive, there is never a loss for great outdoor activities. WMED has an expanse of training opportunities, including an osteopathic curriculum, Global health, and above all, a group of residents who feel more like a family than work colleagues.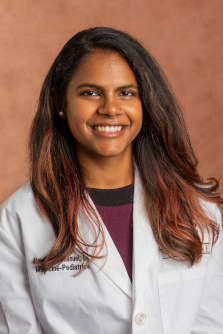 I (Naveen) am from Texas, and couples matched with my partner, we were fortunate to match our programs in Michigan. Most of the time, we take drives up to the scenic upper peninsula, which is amazing during fall time, even if you are not an outdoors individual. Other times we take the opportunity to visit the nearby cities such as Detroit and Chicago for the food scene and shopping. WMED offers various tracks, as Kathleen mentioned, and is always open and willing to invest in other opportunities that benefit not only the community but also the residency programs. Being part of WMED means being part of a family that is always available and reachable.