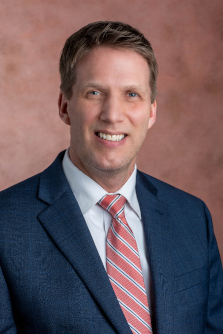 Welcome from the Department Chair
The Department of Psychiatry strives to provide healthcare that assists patients of all ages to reach their optimal mental health and well-being.  Together, we are also creating an experience for our residents and medical students that is rigorous, yet supportive and friendly, and trains them to be well-rounded and dedicated to quality patient care. 
Our residency training orientation is bio-psychosocial.  We emphasize knowledge of the neurosciences, and human psychological development, as well as training in psychopharmacology and psychotherapies.  We take pride in the fact that our graduates feel competent to manage patients with both medications and psychotherapy.  They also perform well on their board exams and obtain premier fellowships and jobs.
We are fortunate to have a very collegial group of faculty members who make themselves readily accessible to our trainees.  We emphasize that teaching is our top priority and to that end, we give faculty members reasonable clinical assignments to allow adequate time to teach. Our psychiatrists specialize in Child and Adolescent Psychiatry, Geriatric Psychiatry, Addiction Psychiatry, and Consultation Psychiatry.
Our faculty is responsible for the 50-bed adult/geriatric/adolescent inpatient units (approximately 10,000 inpatient visits per year); plus a 10-bed Adolescent Partial Program, an eight-bed dedicated psychiatry ED, and ECT services at Ascension Borgess Hospital.  We also do more than 1,100 hospital consultations per year at Ascension Borgess Hospital and Bronson Methodist Hospital.  At WMed's Psychiatry Clinic, located on the Ascension Borgess Hospital campus, residents and faculty practice side-by-side and see 5,000 visits per year. 
Please explore our website to learn more about our department and all of WMed's programs.