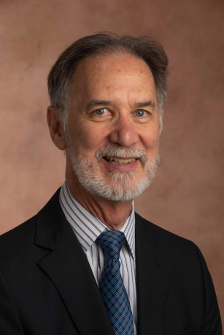 For several years, the work in Dr. Tom Rothstein's lab has focused extensively on B-1 cells and the role their natural antibodies play in combatting diseases such as pneumonia, atherosclerosis, and lung cancer.
Now, with the help of a five-year, $1.89 million grant from the National Institutes of Health (NIH) that was awarded to the medical school in January, Dr. Rothstein and his team of researchers are working on a new project, "Human B1-like Cells and Pneumococcal Defense in the Elderly," to pinpoint why the elderly are more susceptible to pneumococcal pneumonia and identify what role B-1 cells play in the decline in pneumococcal defense.
The award is the first new R01 grant received by the medical school since WMed was founded in 2012.
"This is a significant award from the NIH, which recognizes the research expertise and capabilities of our faculty at the medical school," said Dale D. Vandre, PhD, WMed's associate dean for Research. "We expect that this first NIH research award will be followed by additional support in the upcoming years as we expand our research activities in Immunobiology, Medical Engineering and other areas of translational basic medical research at WMed."
Dr. Rothstein's previous research has shown that the level of B-1 cells, which produce the best antibodies against pneumococcal bacteria, declines as humans age. But much, he said, remains unanswered.
"This grant is an outgrowth of work that's been going on in our lab for a number of years but it also moves us in a different direction – specifically addressing the immune system in the elderly," said Dr. Rothstein, professor of Biomedical Sciences, assistant dean for Investigative Medicine and director of the Center for Immunobiology at WMed. "One unknown is whether B-1 cells in older people function the same as in younger people. This grant was organized to figure out what is the origin of the deficit in pneumococcal defense in the elderly. 
"Is it because B-1 cell numbers decline with age, is it because B-1 cell antibodies change with age or is because B-1 cells simply don't function as well in the older age group?" Dr. Rothstein added.
With the help of the new funding from NIH, Dr. Rothstein said he is hopeful he and his team in the Center for Immunobiology will begin answering those important questions. In doing so, he said the work that will be conducted over the next five years could provide a pathway to therapeutic treatments or enhancements to the two pneumococcal pneumonia vaccines currently in use, PCV13 and PPSV23.
As part of the research project, Dr. Rothstein said his lab will be working very closely with WMed's Center for Clinical Research to obtain blood samples to track and compare pneumococcal-specific B-1 cells in younger people and the elderly, and to examine the B-1 cells in older people before and after they receive the pneumococcal pneumonia vaccines.
"The question is, what's the best way to enhance that defense against pneumococcal pneumonia in the elderly," Dr. Rothstein said. "If we are able to determine the origin of the deficit in antibody defense then we could potentially address the decline through therapeutic means. If pneumococcus-specific B-1 cells are declining with age, we may be able to maintain them with a new growth factor and if they're changing their antibodies maybe we can stimulate the B-1 cells that are needed by changing the vaccines."
As the work in the Rothstein Lab and in the Center for Immunobiology gets underway, Dr. Rothstein said he is excited about what he and his team will learn and what advancements their research may produce in furthering understanding and providing answers about the reasons for the age-related decline in defense against pneumococcal pneumonia and other infectious diseases.
"This is a small step, and it's the first step, but it did not occur in isolation," Dr. Rothstein said. "We have benefited greatly from help provided by our many colleagues here and, especially from the terrific support we've received from the community and our dean (Dr. Hal B. Jenson). I feel really good that we have a chance to fulfill, in a small way, the vision that our community partners have and that the dean has for WMed.
"This important grant is tangible evidence that we have assembled a superlative group of expert investigators in the Rothstein Lab and the Center for Immunobiology who possess the wherewithal to tackle any scientific issue with the help of an an enviable suite of cutting-edge instrumentation that is competitive with the most acclaimed institutions," Dr. Rothstein added.