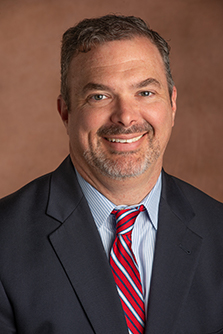 Message from the Department Chair
In the Department of Medical Education, we foster and support a large interdisciplinary community of faculty educators, residents, and students. Together, we work collaboratively with the medical school's associate deans, department chairs, program directors, and various committees on the development and implementation of the CLEAR curriculum.
Together, our department shares the mission to support the medical education program through curriculum oversight and development; course and curriculum assessment; integration of advanced technologies into curriculum delivery; development of faculty as even more effective educators; training residents and medical students to develop as teachers; and fostering collaborative research in medical education.
We host faculty development activities to enhance instructional design; curriculum development, measurement and assessment; instructional technology; educational scholarship; and academic portfolio development to strengthen educational skills for classroom, small group, and clinical teaching.