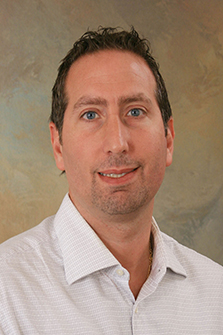 Welcome from the Department Chair
In the Department of Radiology, our faculty provide care for patients in a wide range of settings, including Ascension Borgess Hospital and Bronson Methodist Hospital. Together, approximately 30 specialty-trained, board-certified radiologists in the department participate in the instruction of medical students and residents, providing expertise in:
Cardiac/Cardiothoracic Radiology
Diagnostic Radiology
Musculoskeletal Radiology
Neuroradiology
Nuclear Radiology
Pediatric Radiology
Ultrasonography
Vascular and Interventional Radiology
At WMed, medical student education in radiology is integrated in the Foundations of Medicine curriculum, both anatomy and also clinical correlations. We also offer a one-week elective in radiology for first-year medical students, as well as an interventional radiology elective, and a two- to four-week radiology research elective for fourth-year students.