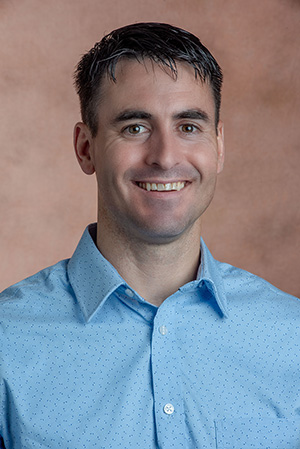 The medical school recently welcomed two new faculty members to its departments of Investigative Medicine and Pediatric and Adolescent Medicine.
Jonathan Mayhew, MD, began his new role at WMed on August 28 as an assistant professor in the Department of Pediatric and Adolescent Medicine. Dr. Mayhew is an alumnus of Liberty University where he graduated summa cum laude in 2008 with a bachelor's degree in biochemistry.
Later, Dr. Mayhew earned his MD degree from Loma Linda University School of Medicine in 2013 and completed his pediatrics residency in 2016 at Naval Med Center Portsmouth (NMCP) where he served as chief resident during his final year of training.
Prior to coming to WMed, Dr. Mayhew worked for three years as a staff pediatrician at Naval Health Clinic Lemoore and, more recently, he completed a three-year pediatric infectious diseases fellowship at Indiana University School of Medicine.
Dr. Mayhew holds physician licenses in Virginia and Indiana and is board certified through the American Board of Pediatrics. His current area of research interest is severe pediatric malaria pathogenesis with a focus on neutrophil activation and extracellular trap formation on clinical outcomes.
Meanwhile, Momoko Yoshimoto, MD, PhD, joined the medical school on September 5 as an associate professor in the Department of Investigative Medicine.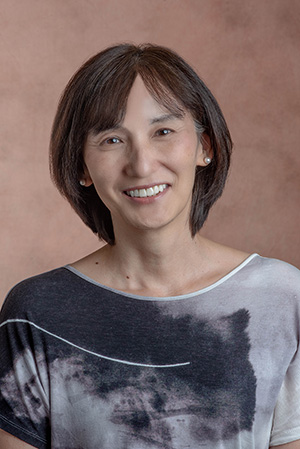 Dr. Yoshimoto earned her MD degree from Mie University School of Medicine in 1993 and completed her pediatrics residency in 1995 at Kobe City General Hospital in Kobe, Japan. After her pediatrics training, Dr. Yoshimoto remained at the hospital where she completed a pediatric hematology/oncology fellowship. Later, in 2003, Dr. Yoshimoto earned her PhD degree in developmental hematology from Kyoto University Graduate School of Medicine and she completed a postdoctoral fellowship in developmental hematology at Indiana University in 2009.
Before coming to Kalamazoo, Dr. Yoshimoto served for five years as a research assistant professor at Indiana University School of Medicine and, since 2014, she has been a visiting associate professor at the International Research Center for Medical Science at Kumamoto University in Kumamoto, Japan.
More recently, Dr. Yoshimoto served as an associate professor for the Institute of Molecular Medicine at the University of Texas Health Science Center at Houston and she was co-director of the immunology program at the MD Anderson Cancer Center UT Health Houston Graduate School of Biomedical Sciences.
Dr. Yoshimoto is a member of several professional organizations, including the American Society of Hematology (ASH), the American Association of Immunologists, the Scientific Committee on Hematopoiesis for ASH, the International Society for Stem Cell Research, and the International Society of Experimental Hematology.
Dr. Yoshimoto's research path is motivated by her prior clinical experience as a pediatric hematology/oncologist in Japan. Since that time, she has studied the development of hematopoietic stem cells and their specifications to individual blood cell lineages in the mouse embryo. She was trained by Dr. Shin-Ichi Nishikawa and Dr. Mervin Yoder, pioneers in the field of developmental hematology.