Warner Norcross + Judd LLP is continuing its generous support of the WMed Innovation Center by sponsoring a networking open house from 4-6 p.m. on Thursday, Feb. 2. Warner has a long history of supporting entrepreneurial activities at the Innovation, Center, sponsoring lunch-and-learn programs over the past several years.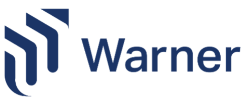 "We are delighted to help WMed Innovation Center showcase the work of innovative companies in our region," said Josie Boucher, executive partner of Warner's Kalamazoo office. "From startups to established companies, the Center supports entrepreneurs to ensure they have the tools and environment to thrive. We look forward to connecting with high-tech leaders and our community next week."
The networking open house is an opportunity to learn what goes on at the WMed Innovation Center. Client companies will display posters about their work and have staff on hand to answer questions. There will be beer, wine, and snacks as well as facility tours. If you've been curious about what happens at the Innovation Center or just want to chat with some brilliant scientists, this is the perfect opportunity to see what it's all about.
"We are very excited to partner with Warner on the Innovation Center networking open house," said Sandra Cochrane, assistant dean for the WMed Innovation Center. "Being able to show our community what happens at the Innovation Center fills all of us with pride. We are happy to share with our friends and neighbors the fascinating innovations being developed every day right here in Kalamazoo."