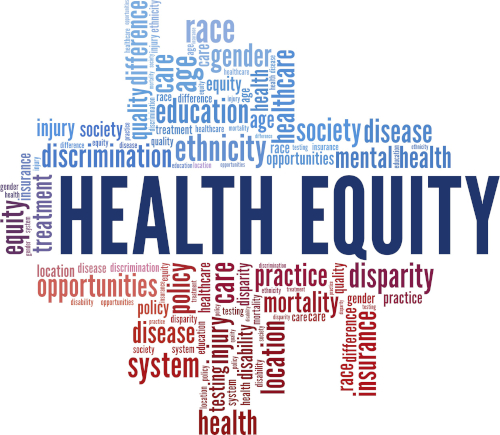 In late May, the medical school's Board of Directors approved a bold new mission, vision, and values, and three strategic priorities that, together, serve as the framework for the medical school's 2022-26 strategic plan that will be rolled out broadly at WMed and to the community this fall.
"The creation of an aspirational and inspiring vision defines our identity and will help us to build an even stronger culture," WMed Dean Paula M. Termuhlen, MD, said. "And our commitment to excellence positions us for a bright future to become a leader among medical schools across the country."
Our vision is health equity for all in Southwest Michigan through innovation in the practice and study of medicine. With the new strategic priorities, WMed is focused on promoting health equity, elevating our organizational culture, and advancing medicine and science. All three strategic priorities are supported by a new mission of commitment to excellence and health equity through transformative medical education, high-quality patient- and family-centered care, innovative research, and community partnerships within a just culture of diversity, equity, inclusion, and belonging. Our values center on excelling with integrity and professionalism, championing safety and belonging, and listening, collaborating, and serving with respect and compassion.
The new strategic priorities and mission, vision, and values are the result of the Empowering Our Future Planning Initiative, a comprehensive and inclusive planning process that was launched in August 2021 to define the medical school's future identity and strategic direction for the next decade. The three-phase process, which is nearing completion, involved discovery, shaping the new vision, and translating the new vision into action, and it incorporates the priorities identified by the donors of the Empowering Futures Gift, including a focus on diversity, equity, inclusion, and social justice.
As part of the planning process, the medical school engaged with the consulting firm CFAR to assist in the creation of the new mission, vision, values, and strategic priorities. During Phase One – Building a Foundation Through Initial Discovery – a steering committee was formed to oversee the planning process, more than 20 stakeholder interviews with community organizations and affiliates took place, and a benchmarking study was conducted with six medical schools that have created innovative plans to address health equity.
Phase Two – Shaping the Vision with Stakeholder Input – concluded in April and involved 16 Histories of the Future sessions plus an online survey, review of themes from the interviews, discussions with key stakeholder groups, identification of the strategic framework, Steering Committee sense-making of the data collected to draft the mission, vision, and strategic priorities, and a survey of internal stakeholders to gauge reaction to the initial plan framework.
The breadth of input from Phase Two led to the creation of an Executive Summary and Visioning report that is guiding and informing Phase Three of the Empowering Our Futures Planning Initiative – Translating the Vision into Action – with the development of goals, objectives, and tactics. That portion of the process, which is still underway, is being led by three strategic priority teams made up of WMed leadership, faculty, and staff.
"This has been a comprehensive and thoughtful planning process that has allowed engagement and input from across the medical school and the community," said Michele Serbenski, senior associate dean for Institutional Advancement and Chief Strategy Officer. "Our new strategic plan framework positions health equity as the cornerstone of why we exist and what we aspire to be as an institution."