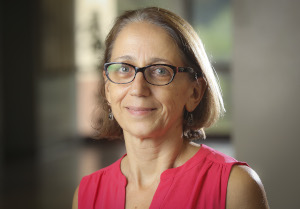 The medical school will welcome Laurence M. Morel, PhD, in May as the featured speaker for Seminars in Investigative Medicine.
Dr. Morel will present "Therapeutic targeting of metabolism in autoimmunity" from noon to 1:00 p.m. on Wednesday, May 11, 2022, at the W.E. Upjohn M.D. Campus in downtown Kalamazoo.
The event is free and CE and MEDU credit is available. For more information about CE credit, please go to https://bit.ly/3yIJSZQ.
Dr. Morel is the Mary and Ryan Whisenant Family Professor of Pathology and vice chair for Research and Academic Affairs in the Department of Pathology, Immunology, and Laboratory Medicine at the University of Florida.
Dr. Morel's research focuses on the mechanisms of lupus pathogenesis using mouse models, as well as patients' samples, with the long-term goal of identifying the genes or pathways responsible for lupus susceptibility, characterizing their contribution to autoimmune immunopathology, and translating the findings into therapeutic targets.
Seminars in Investigative Medicine is a research seminar series at WMed aimed at bringing together the community of investigators both within – and outside — the medical school.