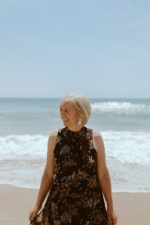 Lori Ann Zettell, MD
Clinical Assistant Professor, Department of Obstetrics and Gynecology
---
Biosketch
Lori Zettell, MD is a board-certified obstetrics and gynecology physician. Dr. Zettell received both her undergraduate degree in biology and medical degree from Wayne State University in Detroit, Michigan. She received the Ciba-Geigy award for community service during her first year of medical school. Her OB/GYN residency was at Hutzel Hospital, Detroit Medical Center. She did locums tenens for a year with her physician husband, spending time on an Indian Reservation and working in various practice settings, including hospital-based, group, and solo practices. Dr. Zettell started up a private OB/GYN practice in Marshall, Michigan, in 1995. She took a hiatus for a few years when her children were young and then returned to practice, obtained a certification in wound care and served as the Medical Director of the Oaklawn Hospital Wound Care Center for many years. Her interests took her into a more proactive direction addressing the root causes of chronic disease and helping patients to optimize their wellness. She started Outside the Box Functional Medicine and also opened a wellness cafe to encourage healthier eating in our community in 2018.
Education and Training

Residency 1994, Obstetrics and Gynecology, Wayne State University
MD 1990, Wayne State University
BS 1986, Biology, Wayne State University

Research

Publications

Zettell L.A., Jelsema R.D., Isada N.B. First-Trimester Septic Abortion Due to Salmonella enteritidis oranienburg Infectious Diseases in Obstetrics and Gynecology. 1995;2(5):239-241.