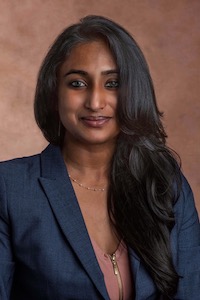 The medical school recently welcomed two new faculty members to its Department of Family and Community Medicine.
Sravani Alluri, MD, joins the medical school as an assistant professor in the Department of Family and Community Medicine.
Dr. Alluri received her medical degree from Kasturba Medical College of Manipal in India. She completed a research fellowship in Disaster Medicine at Harvard Medical School and earned a master's degree in Healthcare Emergency Management from Anna Maria College. She completed a family medicine residency in June 2021 at WMed.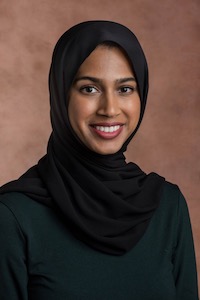 While in residency at WMed, Dr. Alluri worked with local outreach groups in Kalamazoo and the medical school's Street Medicine Kalamazoo interest group to connect homeless people to healthcare services. She also has served as a resident advisor for the group.  Dr. Alluri was recognized for her work with Kalamazoo's homeless community when she was awarded the 2021 Michigan Family Medicine Resident of the Year. Her clinical, teaching, and research interests include underserved populations and global health.
Syeda Asad, MD, joins WMed as an assistant professor in the Department of Family and Community Medicine.
Dr. Asad is a graduate of University of Illinois at Chicago, where she earned a bachelor's degree in biology. She earned her MD degree in 2015 from Windsor University School of Medicine, and completed a residency in Family Medicine at St. Joseph Mercy in Brighton, Michigan.
Prior to joining WMed, Dr. Asad worked as a physician at Concentra Urgent Care in Nashville, Tenn. Dr. Asad is board certified in family medicine and is a member of the American Academy of Family Physicians. She brings her experience as a teacher and a researcher to enhance education and training at WMed.