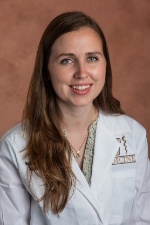 Naia McMillan-Castanares, MD
Instructor, Department of Medicine
Instructor, Department of Pediatric and Adolescent Medicine
---
Contact Information
Patient Care Related:
Medicine-Pediatrics, 269.337.6345
Biosketch
Naia McMillan-Castanares, MD, is a resident physician in the Medicine-Pediatrics Residency Program at Western Michigan University Stryker M.D. School of Medicine in Kalamazoo, Michigan. She is a graduate of the University of Glasgow, Scotland, where she received a Bachelor of Science honors degree in Neuroscience. She earned her medical degree from St. George's University, Grenada. Her interests include medical education and global health.