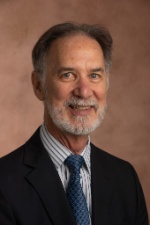 Thomas L Rothstein, MD, PhD
Chair, Department of Investigative Medicine
Professor, Department of Investigative Medicine
---
Biosketch
Thomas L. Rothstein obtained his MD and PhD degrees through the Medical Scientist Training Program at Duke University. He completed advanced clinical training in Internal Medicine and Hematology/Oncology at The George Washington University Hospital in Washington, DC and Beth Israel Hospital/Harvard Medical School in Boston, MA. He undertook advanced research training at the National Cancer Institute in Bethesda, MD and the Massachusetts Institute of Technology in Cambridge, MA.
He was appointed Assistant Professor of Medicine and Assistant Professor of Microbiology and Immunology at Boston University School of Medicine/Boston Medical Center (Boston, MA) and rose to the position of full Professor, filling roles as Associate Chief for Research in the Section of Hematology/Oncology, as Director of the Immunobiology Unit, and as Director of the T32 Hematology Training Grant. He was subsequently recruited to the Feinstein Institute for Medical Research (Manhasset, MA) as Investigator, Professor in the Elmezzi Graduate School of Molecular Medicine, and Head of the Center for Oncology and Cell Biology.
Dr. Rothstein was named Assistant Dean for Investigative Medicine, Director of the Center for Immunobiology, and Professor and Founding Chair, Department of Investigative Medicine at WMed.
Throughout his research career Dr. Rothstein has been continuously funded by the NIH, and has also received grants from the Lupus Research Institute, and the American Cancer Society. He has mentored over 50 graduate students and postdoctoral fellows in his laboratory. He has served on mulitiple review panels for NIH, the Arthritis Foundation, and the Lupus Research Institute.
He is an elected member of the American Society for Clinical Investigation, the Association of American Physicians, and the Kunkel Society. Among his editorial duties he is Editor-in-Chief of Frontiers in B Cell Biology and a member of the editorial board for Cellular Immunology. He serves on the scientific advisory board for the Immunotherapy conferences sponsored by the Center for Molecular Immunology in Havana, Cuba, and was co-organizer for the Merinoff Symposium 2014: B-1 Cell Development and Function.