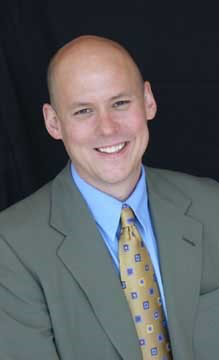 Welcome from the Program Chief
At WMed, our Program in Medical Engineering is excited to offer a Master of Science degree in Medical Engineering (MedE).
This is an interdisciplinary graduate-level training program for engineers and quantitative scientists interested in creating new medical devices or processes to improve healthcare. Our two-year program is focused on the interface between the traditional disciplines of medicine and engineering where exciting advances in medical-device technology and innovative procedures are occurring. Our MedE students will have opportunities to interact with engineers, clinicians, surgeons, residents, nurses, medical technologists, and business and regulatory experts. Our students will learn in the clinical setting at the WMed Clinics, as well as sites throughout Southwest Michigan with our collaborating partners Ascension Borgess and Bronson Healthcare.
Our program faculty are practicing physicians, including Drs. Keith Kenter and Robert Sawyer, chairs of the medical school's departments of Orthopaedic Surgery and Surgery. Our faculty also include PhD scientists with years of experience in teaching and research at Western Michigan University's College of Engineering and Applied Sciences in the areas of industrial engineering, mechanical and aerospace engineering, health systems engineering, and chemical engineering.