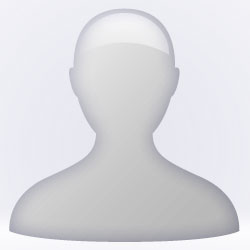 Timothy M deJong, PhD
Clinical Assistant Professor, Department of Psychiatry
---
Biosketch
Timothy deJong, PhD, is a licensed psychiatrist and PTSD Program Manager with the Battle Creek VA Medical Center in Battle Creek, Michigan. He is a graduate of Calvin College in Grand Rapids, Michigan. He earned both a master's degree and a doctorate in clinical psychology with Case Western Reserve University in Cleveland, Ohio.
Dr. deJong has clinical and research interest in PTSD and depression.
Board Certification

American Board of Professional Psychology (Clinical Psychology)

Education and Training

PhD 2007, Clinical Psychology, Case Western Reserve University
MA 2003, Clinical Psychology, Case Western Reserve University
BA 1995, Mathematics, Calvin College

Publications

Sripada R.K., Rodriguez J.L., Wright T.P., Hyland J.A., Walters H.M., Ganoczy D., Haft S.M., Smith E.R., Porter K.E., Driesenga S.A., DeJong T.M., Rauch S.A.M. Feasibility and Acceptability of Group-Facilitated Prolonged Exposure Therapy for PTSD in VA Residential Rehabilitation Treatment Programs Behavior Therapy. 2022;53:714-724.

DeJong T.M., Overholser J.C., Stockmeier C.A. Apples to oranges?: A direct comparison between suicide attempters and suicide completers Journal of Affective Disorders. 2010;124(1-2):90-97.

Dejong T.M., Overholser J.C. Assessment of Depression and Suicidal Actions: Agreement between Suicide Attempters and Informant Reports Suicide and Life-Threatening Behavior. 2009;39(1):38-46.

DeJong T., Overholser J. Coping attitudes scale: Psychometric properties of a measure of positive attitudes in depression Cognitive Therapy and Research. 2007;31(1):39-50.

Peak N., Overholser J., DeJong T., Zaccariello M. A psychometric investigation of the daily emotion report in a sample of depressed inpatients Journal of Clinical Psychology. 2007;63(9):835-841.

Schumacher M., Corrigan P.W., Dejong T. Examining cues that signal mental illness stigma Journal of Social and Clinical Psychology. 2003;22(5):467-476.