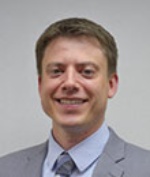 Michael L Adix, MD
Clinical Assistant Professor, Department of Radiology
---
Biosketch
Michael Adix, MD, is a radiologist who is board-certified in both diagnostic radiology and neuroradiology. He is a graduate of Iowa State University in Ames, Iowa. He earned his medical degree from University of Iowa in Iowa City, Iowa. He completed his residency in diagnostic radiology at the University of Michigan in Ann Arbor, Michigan. He has also completed two fellowships, one in diagnostic neuroradiology and the other in interventional radiology with the University of Michigan. He is currently employed by Premier Radiology in Kalamazoo.
Board Certification

American Board of Radiology

Education and Training

Clinical Fellowship 2017, Interventional Neuroradiology, Lahey Hospital and Medical Center, University of Michigan
Clinical Fellowship 2015, Diagnostic Neuroradiology, University of Michigan
Residency 2014, Diagnostic Radiology, University of Michigan
Internship 2010, University of Michigan
MD 2009, Medicine, Carver College of Medicine, University of Iowa
BS 2005, Biochemistry and German, Iowa State University

Publications

Adix M., Kaminsky I.A., Choi I.S. Ophthalmic artery occlusion after Pipeline Embolization Device placement with reconstitution of flow via an endoleak: a report of two cases Journal of neurointerventional surgery. 2017;9(7):686-688.

Kwon Y., Adix M., Zimmerman M., Piette S., Greenlee E., Alward W., Abràmoff M. Variance owing to observer, repeat imaging, and fundus camera type on cup-to-disc ratio estimates by stereo planimetry Journal of Glaucoma. 2009;18(4):305-310.

Magnotta V., Adix M., Caprahan A., Lim K., Gollub R., Andreasen N. Investigating connectivity between the cerebellum and thalamus in schizophrenia using diffusion tensor tractography: A pilot study Psychiatry Research - Neuroimaging. 2008;163(3):193-200.