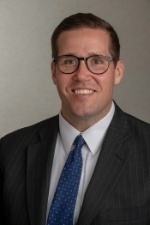 Nicholas J Helmstetter, MD, FAAP, FACP, FHM
Assistant Professor, Department of Medicine
Assistant Professor, Department of Pediatric and Adolescent Medicine
---
Contact Information
Patient Care Related:
Internal Medicine, 269.337.6300
Medicine-Pediatrics, 269.337.6345
Street Medicine, 269.220.0372
Biosketch
Nic Helmstetter, MD, FAAP, FACP, is a dual-boarded Pediatrician and Internist (Med-Peds). He is a graduate of Kalamazoo College. He earned his medical degree from Wayne State University School of Medicine in Detroit. He completed his combined Med-Peds four-year residency training program at Michigan Medicine in Ann Arbor before joining the Med-Peds faculty at WMed. His clinical interests include office and hospital-based procedures with ultrasound guidance, Nexplanon placement, treatment of substance use disorders, caring for adolescents and young adults with special healthcare needs, and prescribing PrEP. He completed LGBTQ+ competency training via outcarehealth.org and is an OutCare member. He rounds on hospitalized adults at both Ascension Borgess and Bronson Methodist hospitals with his WMed resident physician teams. He's been practicing street medicine as an associate director of WMed Street Medicine Kalamazoo since 2021. Overall, he enjoys caring for patients from newborns to the golden years, as well as teaching and mentoring student doctors and resident physicians.