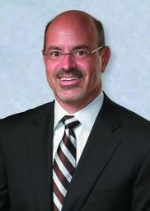 Alain Y Fabi, MD
Clinical Assistant Professor, Department of Surgery
---
Biosketch
Alain Fabi, MD, is a board-certified neurosurgeon with Bronson Neuroscience Center in Kalamazoo, Michigan. He is a graduate of Albion College in Albion, Michigan. He earned both a master's degree in immunology and a medical degree from Wayne State University School of Medicine in Detroit, Michigan. He completed a neurological surgery residency with Mayo Clinic in Rochester, Minnesota.
Board Certification

American Board of Neurological Surgery (Neurological Surgery)

Education and Training

Residency 1998, Neurological Surgery, Mayo Clinic
MD 1992, Wayne State University
MS 1988, Immunology, Wayne State University
BA 1986, Biology, Albion College

Publications

Deer T., Slavin K., Amirdelfan K., North R., Burton A., Yearwood T., Tavel E., Staats P., Falowski S., Pope J., Justiz R., Fabi A., Taghva A., Paicius R., Houden T., Wilson D. Success Using Neuromodulation With BURST (SUNBURST) Study: Results From a Prospective, Randomized Controlled Trial Using a Novel Burst Waveform Neuromodulation. 2018;21(1):56-66.

Rosenberg J., Fabi A., Candido K., Knezevic N., Creamer M., Carayannopoulos A., Ghodsi A., Nelson C., Bennett M. Spinal cord stimulation provides pain relief with improved psychosocial function: Results from EMP<sup>3</sup>OWER Pain Medicine (United States). 2016;17(12):2311-2325.

Grady R.E., Strickland R.A., Fabi A.Y., Murray M.J. Intraoperative use of nitric oxide during intracranial aneurysm clipping in a patient with acute respiratory distress syndrome Journal of Neurosurgical Anesthesiology. 1999;11(2):124-126.