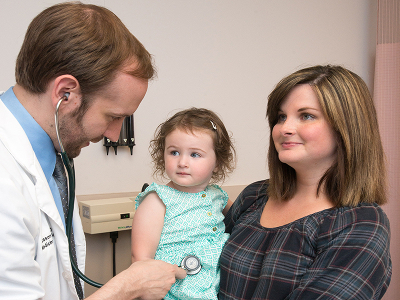 This year during the current application cycle, our program will utilize virtual interviews exclusively through Microsoft Teams 
We participate in the National Residency Matching Program (NRMP).
Applications and the following documents are accepted through ERAS (Electronic Residency Application Service).
USMLE results

We require all applicants to have passed USMLE Steps 1 and 2, COMLEX Level 1 and 2 for the DO applicants. The preferred minimum score on USMLE Step 1 is 225 and on USMLE Step 2 is 235,  for COMLEX the preferred minimum score on Level 1 is 515 and on Level 2 540. Additionally, those who have taken the exams after the completion of medical school Step 1 and Step 2 preferred scores are 250.

Three letters of recommendation
Personal statement
Medical school transcript
Dean's Letter
Recent photo
Curriculum Vitae
All allopathic and osteopathic graduates match with our program through the NRMP Match. We do not participate in the AOA Match.
ECFMG Status Report (if applicable)
We sponsor J-1 visas only.
According to the State of Michigan Bureau of Professional Licensing, an incoming resident who went to a medical school in which the language of instruction was NOT English must take the TOEFL-IBT (Test of English as a Foreign Language) exam and achieve a score of not less than 80 in order to receive an educational limited medical license in Michigan. Visit toefl.org for further information.
We strive for excellence in the Med-Peds Program and seek applicants with the qualities that make an excellent physician, including outstanding interpersonal, communication, leadership and teaching skills, as well as dedication, compassion, altruism, self-motivation and initiative.
While academic performance in medical school is important, we feel that USMLE and COMLEX scores do not reliably predict residency performance. For applicants who have taken and passed the USMLE and COMLEX examinations while in medical school, we review each applicant carefully, regardless of their score, to identify the candidates we will invite for an interview. Osteopathic applicants can submit either exam. We regret that we cannot extend interviews to everyone. After a thorough review, if you are selected for an interview, you will be notified by e-mail along with receiving materials and information for your interview.