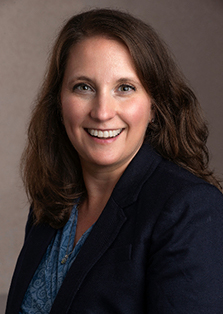 The Division of Urogynecology/Female Pelvic Medicine and Reconstructive Surgery is dedicated to the treatment of pelvic floor disorders and promotion of education and awareness regarding women's pelvic health. In 2011, the American Board of Medical Specialties (ABMS) officially recognized Female Pelvic Medicine and Reconstructive Surgery, acknowledging that care for women with pelvic floor disorders required subspecialty training beyond that of a general OBGYN or urologist. We provide comprehensive surgical and medical management for pelvic organ prolapse, urinary and fecal incontinence, urinary and rectal fistulas, congenital anomalies of the female genital tract, and postpartum perineal repair issues.
Our Team
Melinda G. Abernethy MD, MPH
Dr. Abernethy completed her residency at University of Michigan and graduated from FPMRS fellowship at Northwestern Feinberg School of Medicine. She spent four years as an Assistant Professor at Johns Hopkins before returning to Michigan to join the WMED team.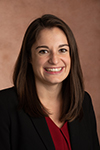 Christiana Palma MS, PA-C
   Christiana Palma graduated from Rosalind Franklin University of Medicine
   and Science and has worked closely with Dr. Abernethy since 2018.