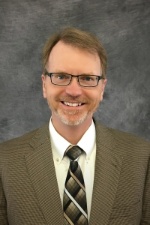 William D Bloem, PhD
Clinical Assistant Professor, Department of Psychiatry
---
Biosketch
William Bloem, PhD, is a licensed psychologist with the Battle Creek VA Medical Center in Battle Creek, Michigan. He is a graduate of Calvin College in Grand Rapids, Michigan. He earned both a master's degree in theology and a doctorate in clinical psychology from Fuller Theological Seminary in Pasadena, California.
Dr. Bloem is currently the chief of the psychology service at the Battle Creek VAMC. In that role, he is responsible for the operations of the service, including all staff in residential rehabilitation programs and specialty outpatient mental health clinics in PTSD, substance abuse, neuropsychology, and integrated care.
Dr. Bloem has research interest in PTSD and interpersonal problem-solving skills.